Go-To Skincare' is taking skincare to the next level with their latest product launch of three remarkable skincare toners: Gentle, Clarifying, and Glow exfoliating cleansers. Formulated to hydrate, treat, and soothe all skin types, our exfoliants offer a thorough and even way to slough away dead skin cells, unclog pores, and accelerate skin turnover for more glow and clearer skin. I had the pleasure of directing, creative directing, and serving as the director of photography for this recent campaign.
For more information on this campaign and product launch, please visit the link below;
https://gotoskincare.com/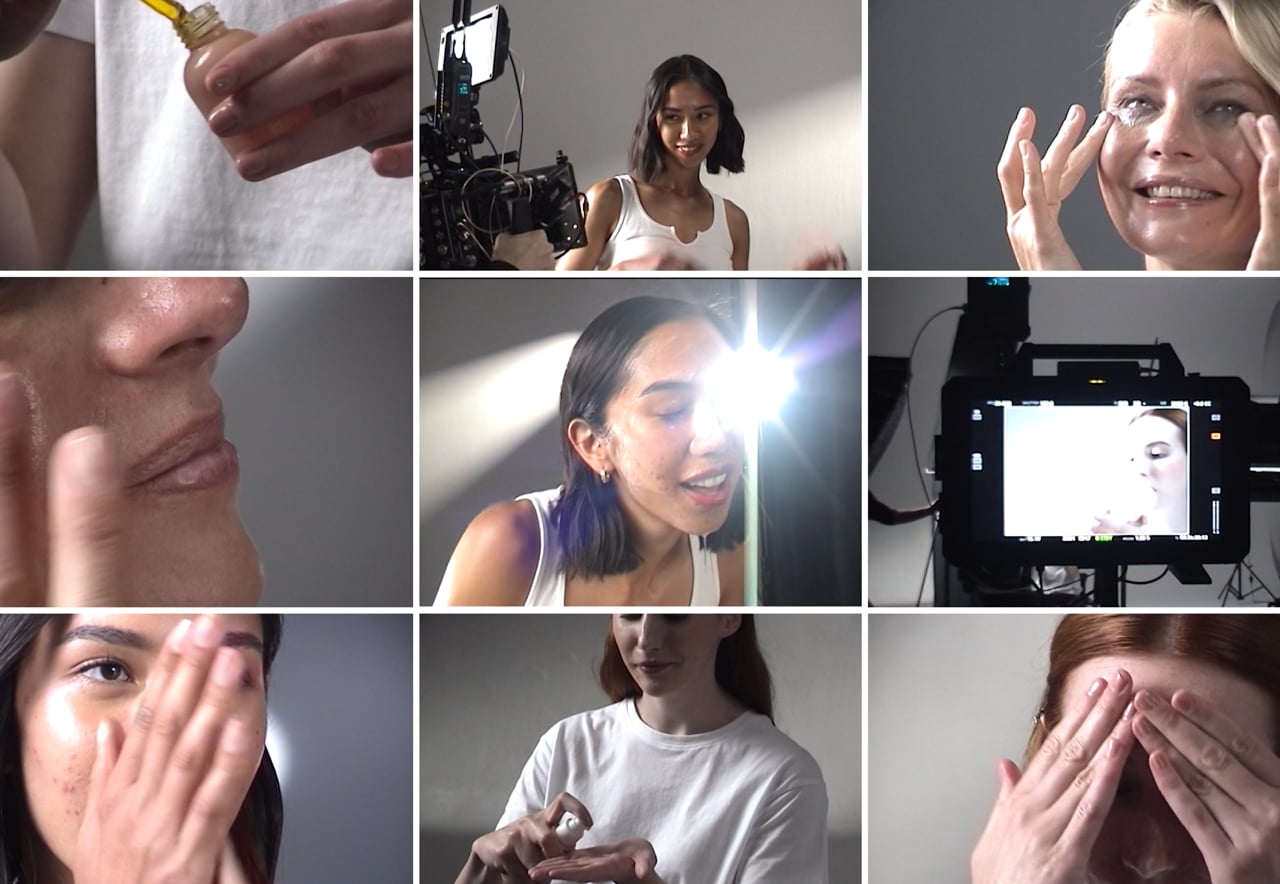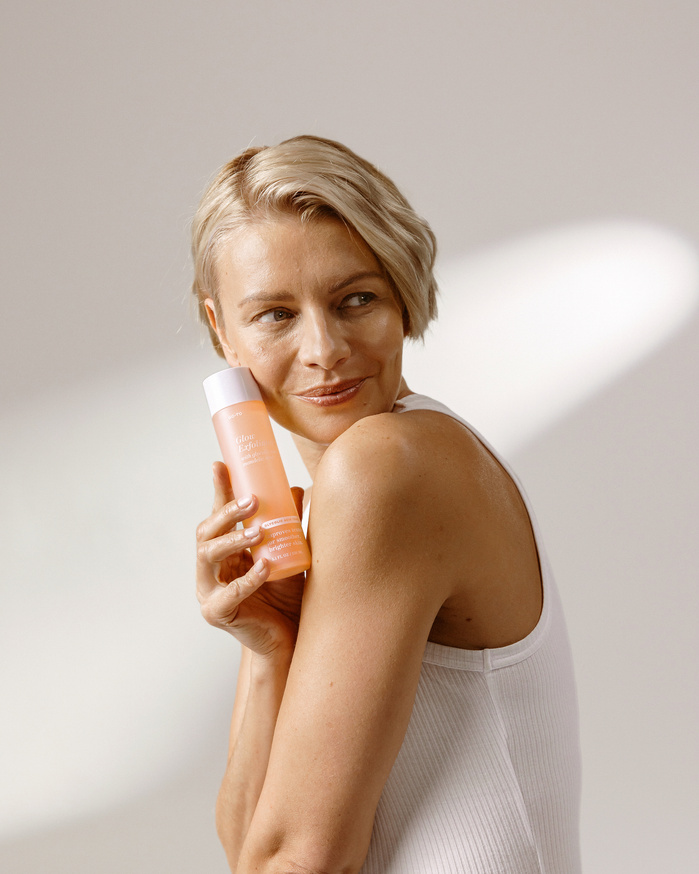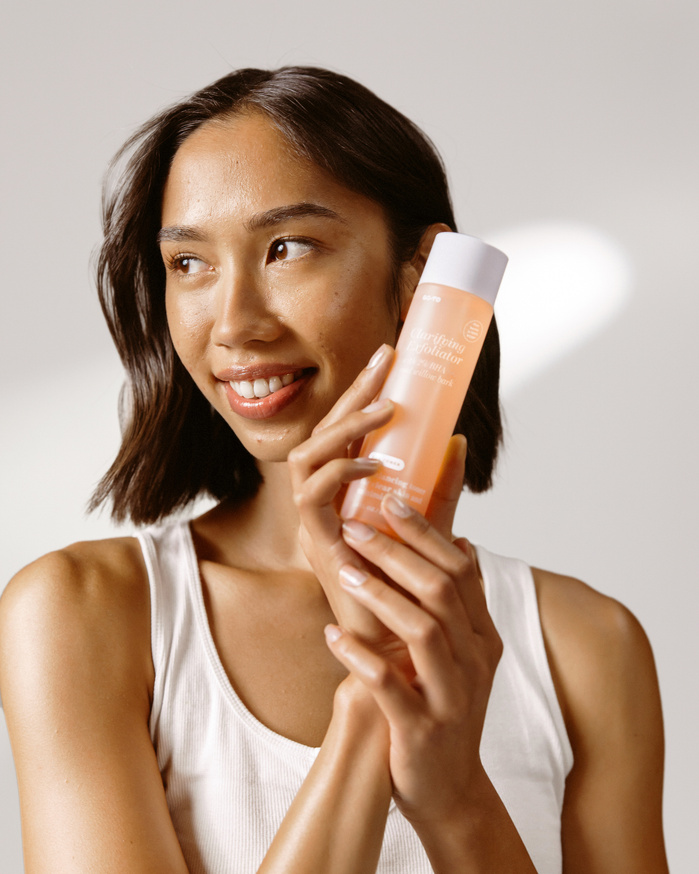 'Sydney Isn't Sydney Without You' is an acclaimed TVC campaign presented by The Streets of Barangaroo and LendLease. This production has been recognized as a Mumbrella '22 Finalist, an AMI '22 Finalist, and an Honoree at the Season 26 Webby Awards.
The film beautifully captures Sydney's essence, blending Christopher Jhureea's contemporary dance artistry, the iconic city skyline, and the emotional yearning that arose during the Covid-19 pandemic. By showcasing the desolate landscape of Barangaroo, Jhureea's character represents the reawakening heartbeat of the city.
I had the honor of overseeing the creative direction of this exceptional campaign in collaboration with esteemed clients, The Streets of Barangaroo and LendLease. Additionally, I fulfilled multiple roles as the creative director, director of photography, and director, ensuring a cohesive and visually stunning production. Viewers were captivated by Christopher Jhureea's extraordinary talent, adding a compelling dimension to the project.
For more information and to experience the heartfelt message of 'Sydney Isn't Sydney Without You,' visit thestreetsofbarangaroo.com/sydney-love-letter. Further details about the campaign can also be found at adnews.com.au/campaigns/lendlease-launches-the-streets-of-barangaroo-video-series


CADA, formerly known as 'The Edge,' the renowned Australian national radio station, embarked on an exciting photography rebrand campaign produced in collaboration with the creative agency Entropico.
The captivating imagery captured by photographer Billy Zammit has been prominently featured across Australia in various marketing assets, including billboards, digital platforms, out-of-home displays, street posters, and web show pages.
The campaign was skillfully executed by the agency Entropico, ensuring a cohesive and impactful visual representation for CADA Australia.
For further information about CADA Australia, please visit cada.com.au. To explore more of Entropico's creative endeavors, please visit entropico.com.au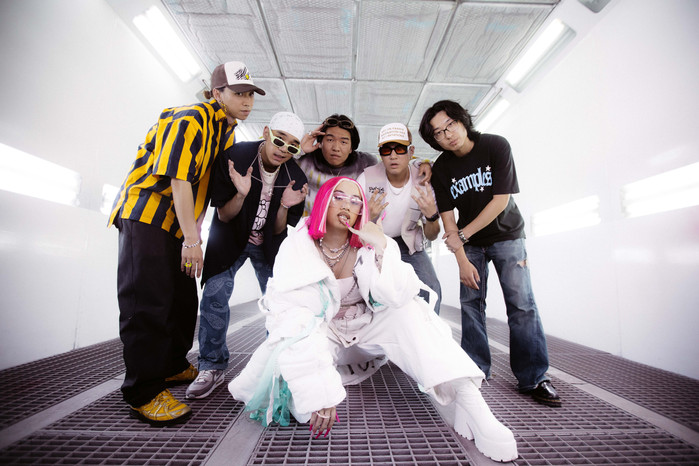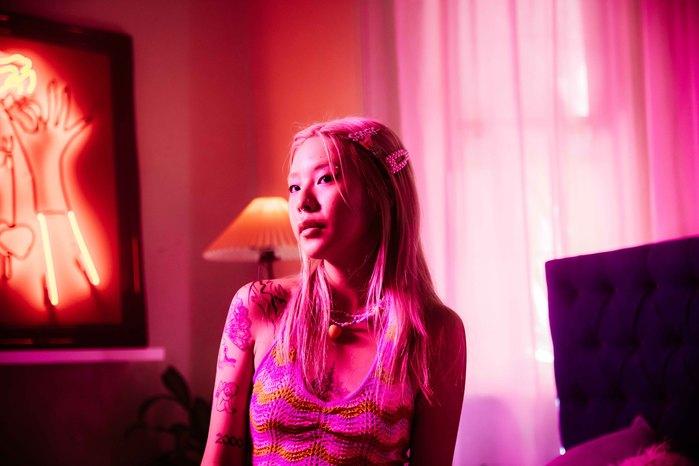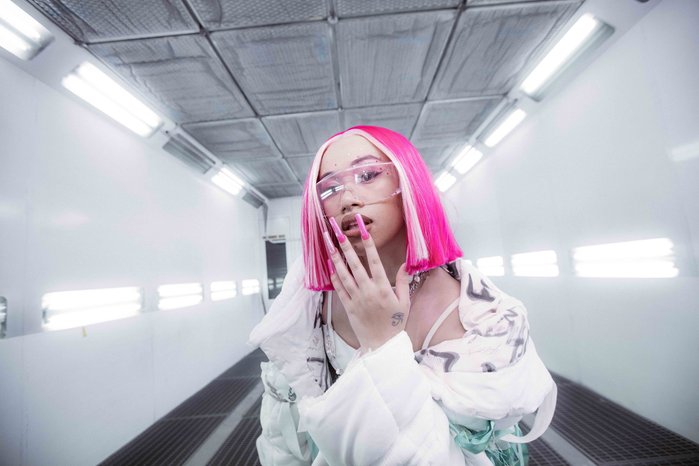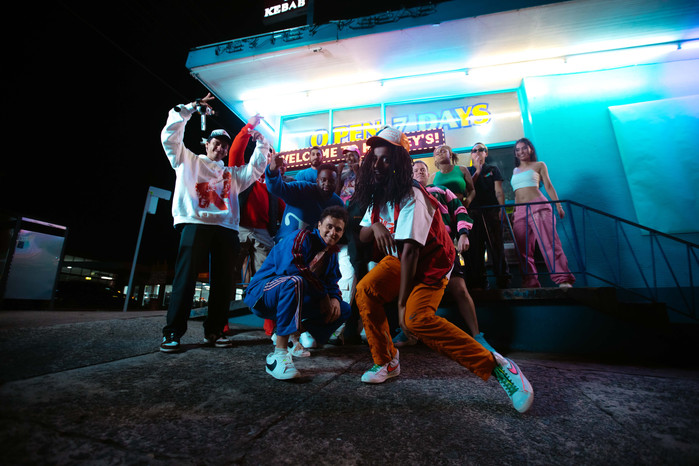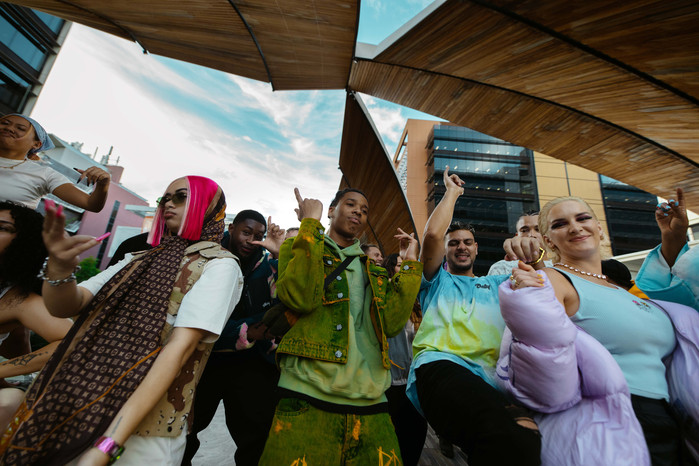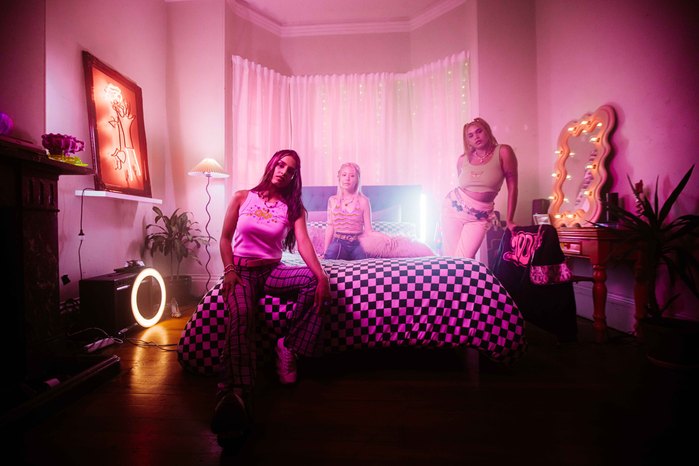 The Sydney Opera House, in collaboration with Serwah Attafuah and Soft Centre, proudly presents "Apotheosis." This extraordinary commissioned work showcases a real-time motion capture performance, featuring the talented movement artist Lydia Kivela. Within this mesmerizing production, Lydia explores a hyper-real 3D environment meticulously crafted by Serwah Attafuah, while being accompanied by an original score performed live by ptwiggs.
Serwah Attafuah's distinctive animation style has gained international acclaim and has recently garnered significant attention within the NFT space. "Apotheosis" marks the first-ever presentation of Serwah's work with real-time functionality, pushing the boundaries of motion capture technology in live performances.
As a representative of The Sydney Opera House, I had the privilege of photographing this remarkable production. To experience the full magnitude of "Apotheosis," the complete production can be accessed at stream.sydneyoperahouse.com/new-this-month/videos/outlines-apotheosis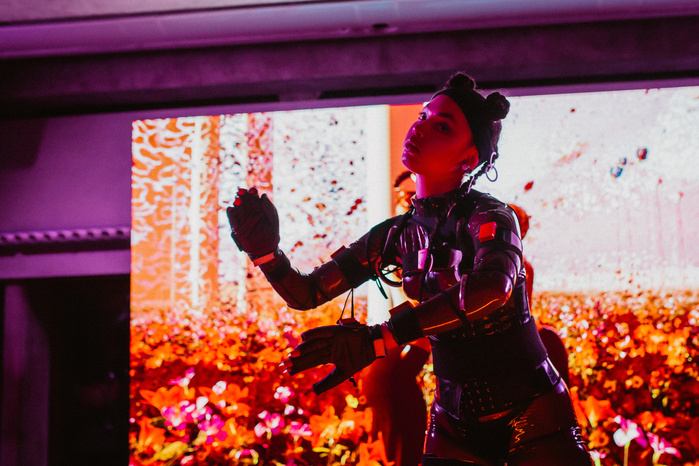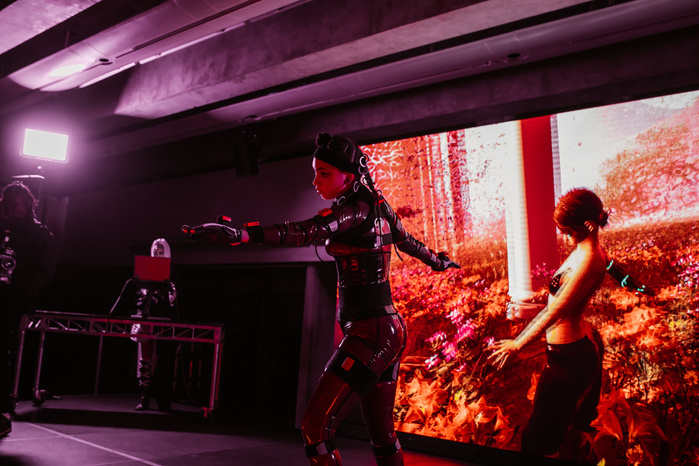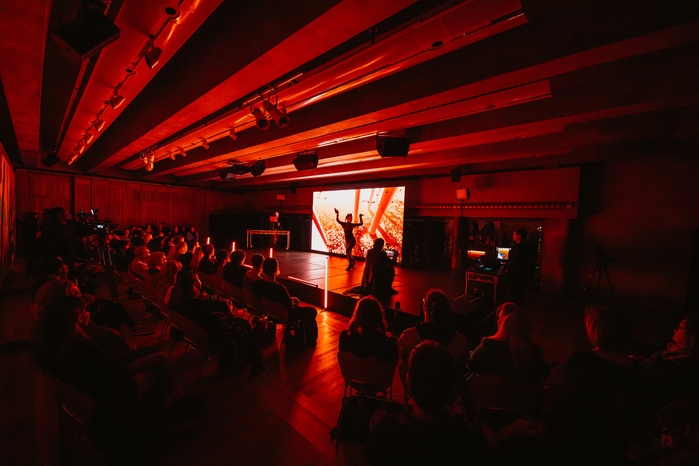 The Converse 'City Forest' campaign, thoughtfully curated by Amplify Australia, serves as a powerful connection between urban environments and the natural world. At its heart is a magnificent, large-scale mural hand-painted by the talented artist Elliot Routledge. This captivating artwork raises awareness about the deforestation challenges faced by the Daintree Rainforest, while also promoting simple yet impactful measures to combat climate change.
By collaborating with 'Rainforest Rescue', the campaign seeks to inspire action and bring attention to the urgent need for environmental preservation. The mural project itself contributes to air purification in the city, thanks to the use of special anti-pollutant paint. Moreover, each square meter of the mural equates to the planting of a tree, resulting in a remarkable 'city forest' that covers an area of 183 square meters.
To support this cause and learn more about the Converse 'City Forest' campaign, please visit: converse.com.au/city-forest-sydney?pid=home-editorial-rainforest-rescue-learn-cta. For a glimpse into the captivating artistry of Elliot Routledge, you can explore their work at funskull.com. To actively contribute to rainforest rescue and climate change prevention, please visit the official website of Rainforest Rescue at rainforestrescue.org.au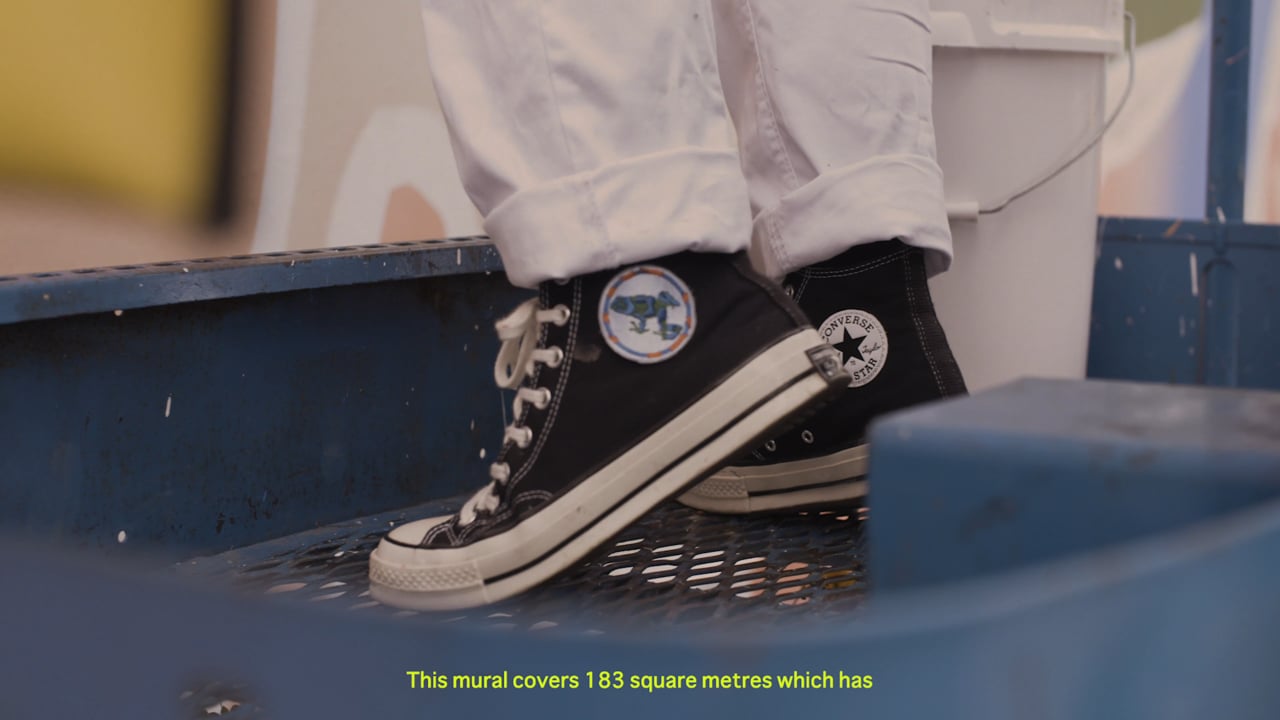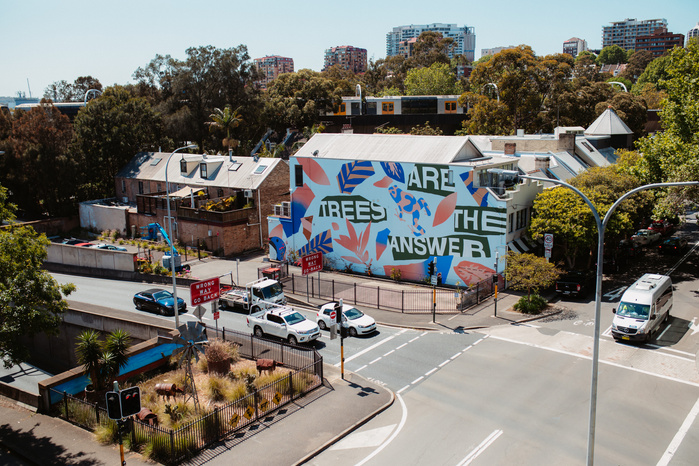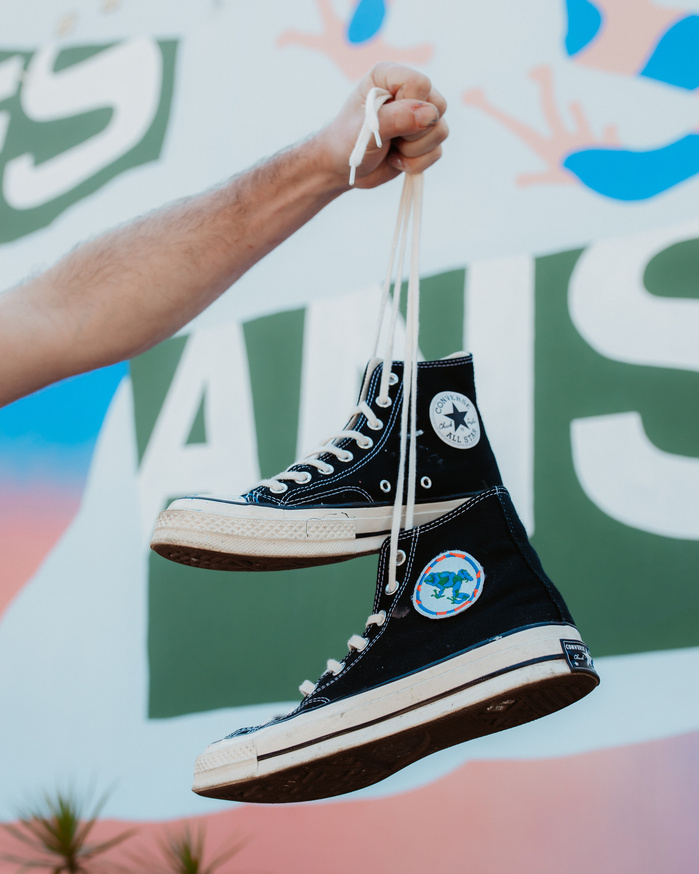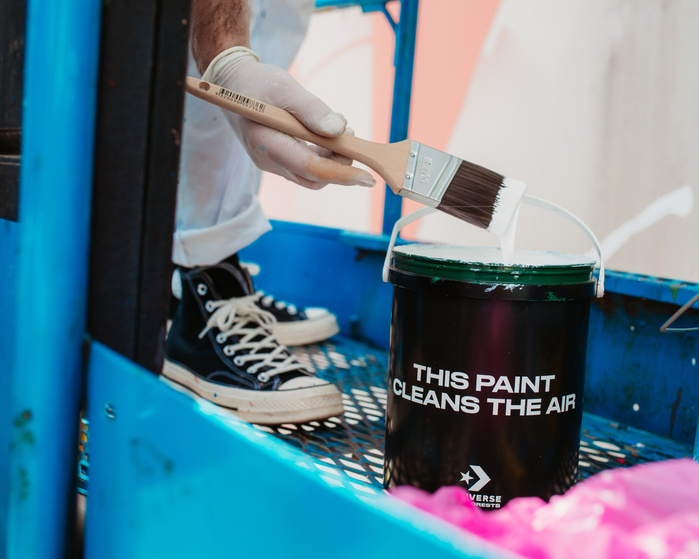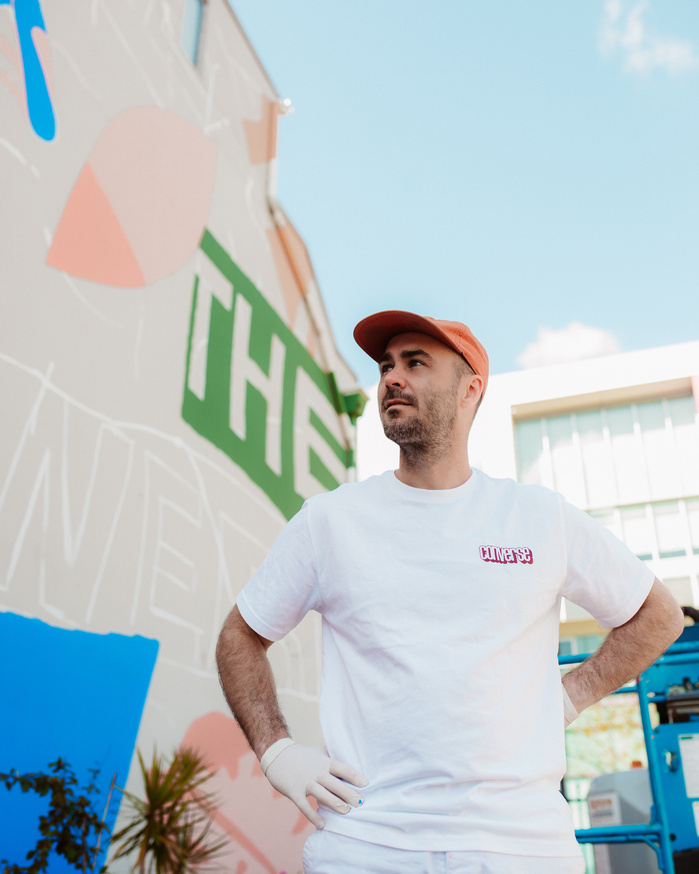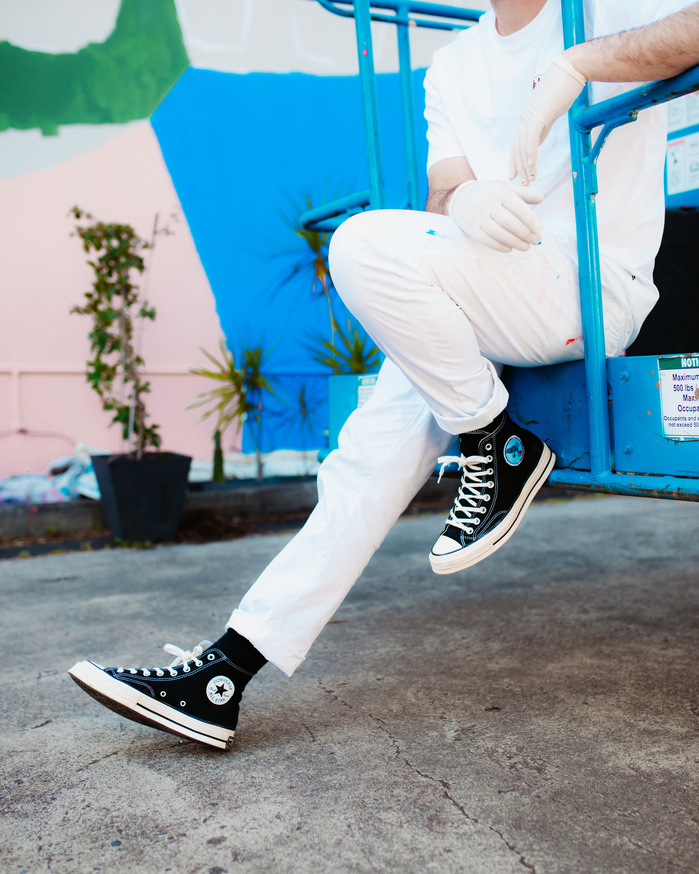 Lululemon presents the captivating 'Virtual Seawheeze' campaign, featuring Dan Wagstaff. This social media initiative provides an exciting opportunity for participation in the 'Seawheeze 2020 half marathon' from the comfort of one's own location.
Collaborating with Dan Wagstaff, the ambassador of Bondi Junction, the campaign sheds light on his unique creative process intertwined with running. It showcases how his personal journey with running has brought purpose and meaning to his life.
For additional information and to learn more about the 'Virtual Seawheeze' campaign and the Seawheeze half marathon, please visit: https://www.seawheeze.com/
The Lululemon 'On The Move' campaign features Bella Bruzzese, a Sydney-based multi-disciplinary artist and ambassador for the Bondi Junction store. This campaign highlights Lululemon's Artist series, specifically showcasing the versatility of their 'On The Fly' pant. The focus lies on capturing Bella's creative process in her studio, emphasizing the importance of movement, flexibility, and stretching within her artistic practice.
For further details and to explore Lululemon's 'On The Move' campaign and the 'On The Fly' pant, please visit: https://www.lululemon.com.au/en-au/c/women-activity-on-the-move/women-activity-otm?sz=22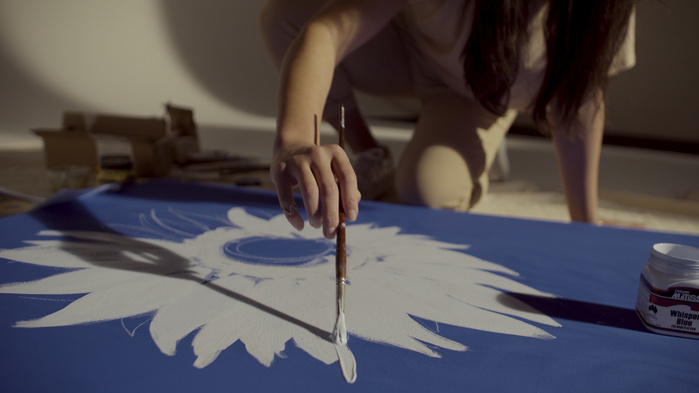 'Liminal' is an enthralling Music Film Series curated by The Sydney Opera House and expertly produced by Subversus Agency.

This online series showcases captivating live performances by eight talented Australian artists, including Blessed, Nina Jirachi, Egoism, Maina Doe, Young Franco, Chris Abrahams, and Liz Martin.
As a representative of The Sydney Opera House, I had the privilege of photographing this mesmerising series.

For more information about 'Liminal' and to immerse yourself in the world of these extraordinary musical performances, please visit the following link: sydneyoperahouse.com/liminal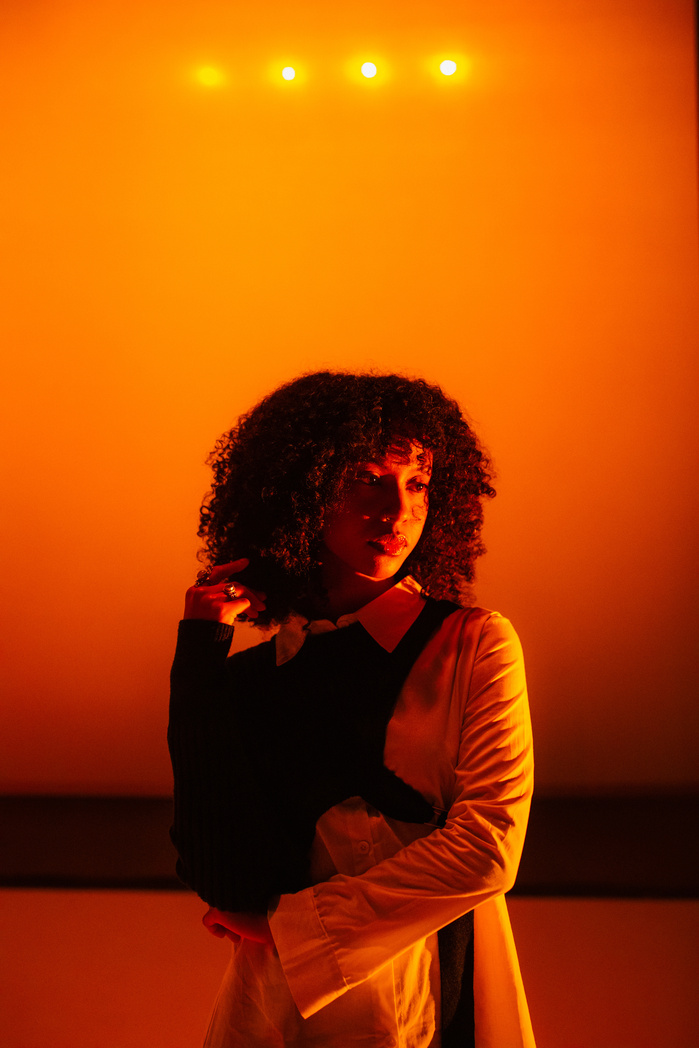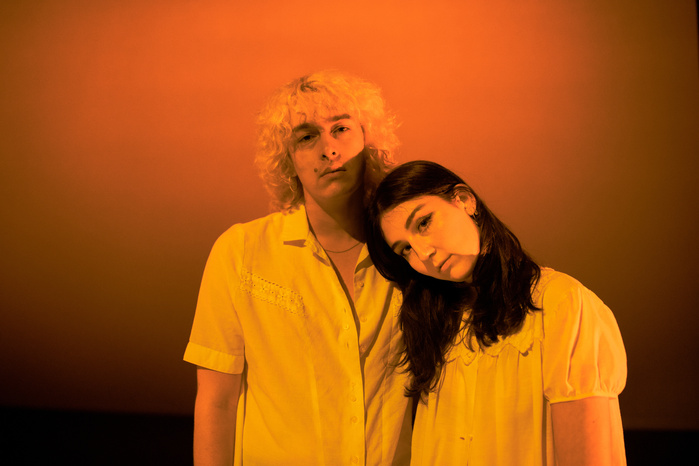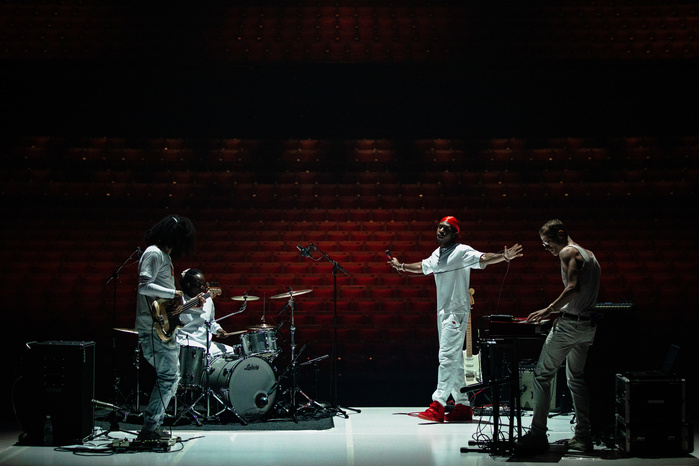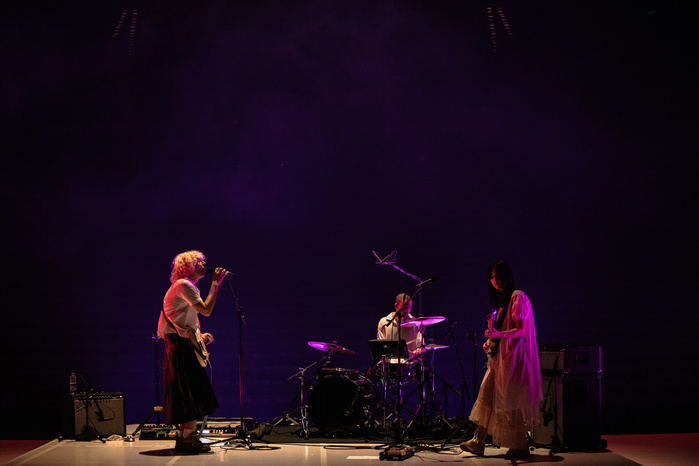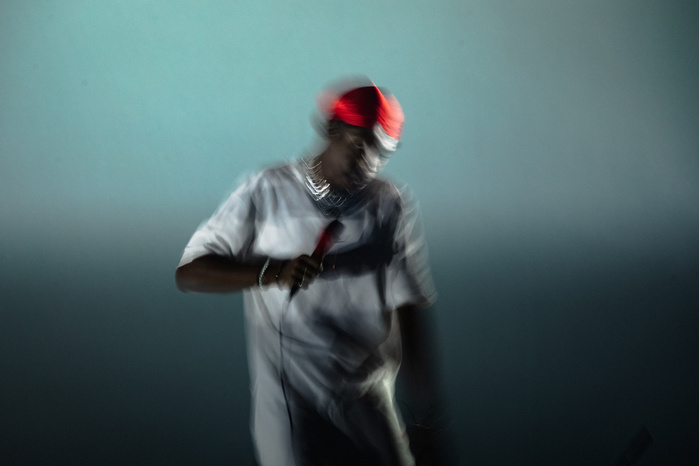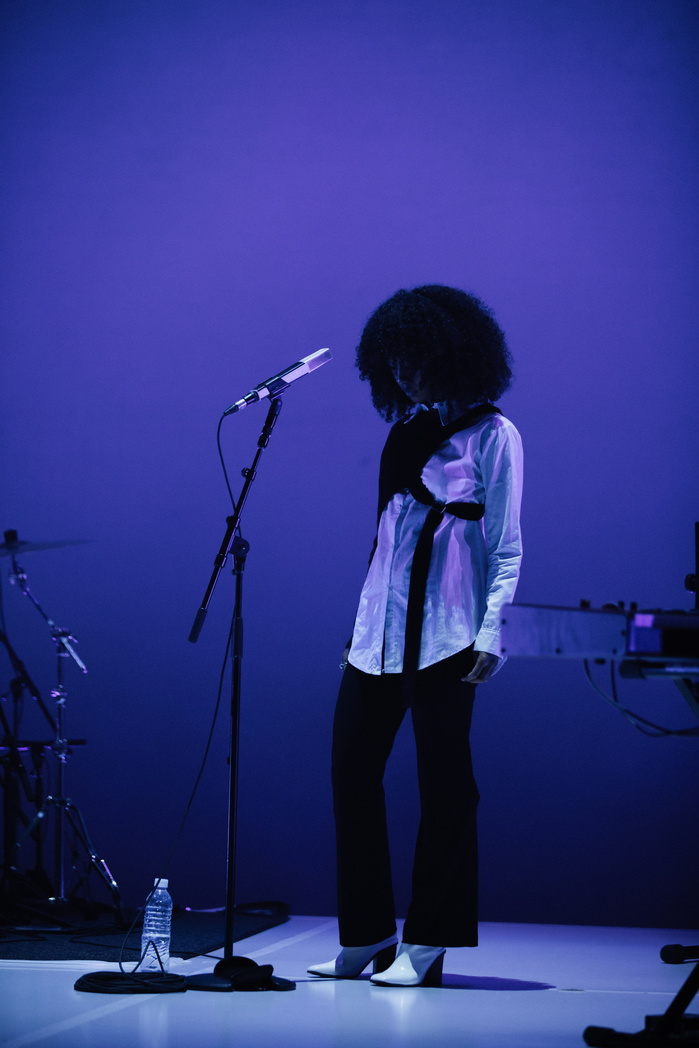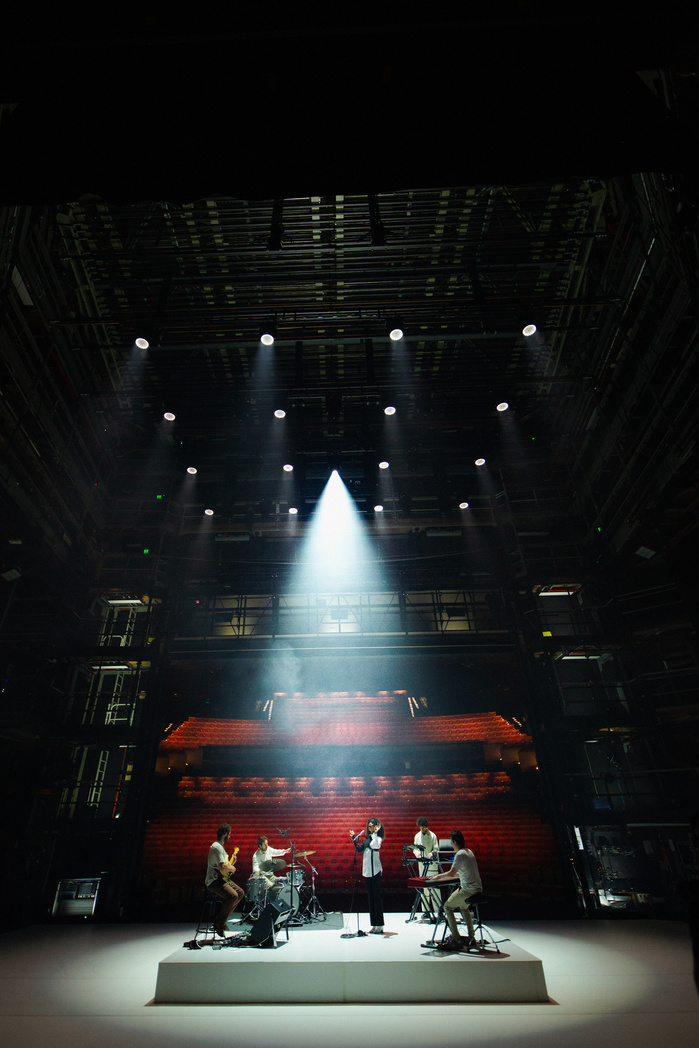 The Merriwa Silos in collaboration with Graincorp proudly present the talented artist David Lee Pereira, also known as @flowersanddeadthings. Pereira embarked on a remarkable artistic endeavor, meticulously painting his masterpiece titled "Sheep in the Canola Fields" over a span of two weeks.
For additional details about this captivating project, please visit authoritycreative.com/merriwa-silos-graincorp-flowers-dead-things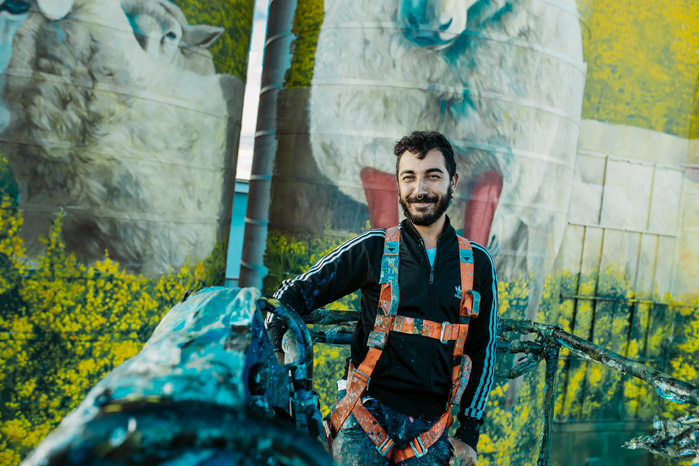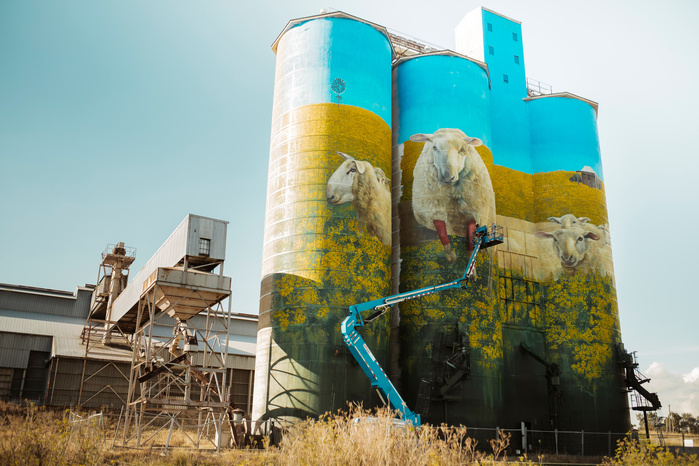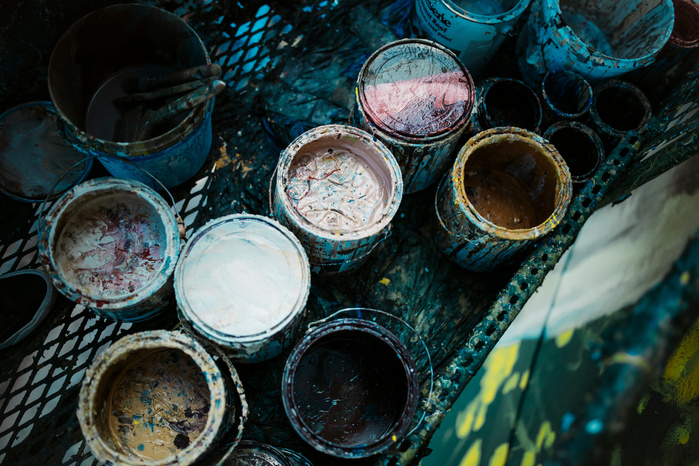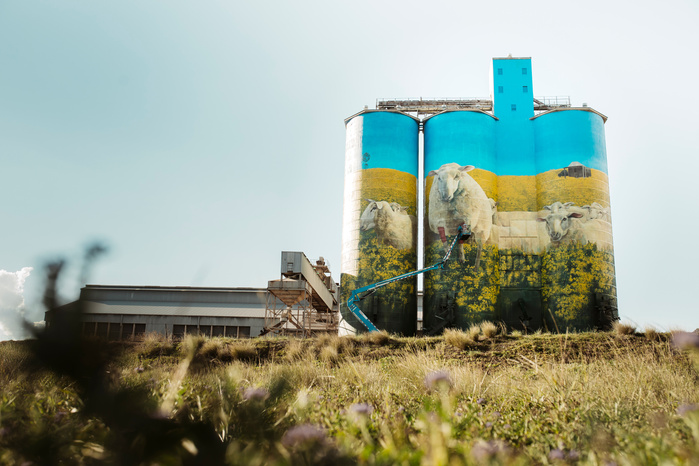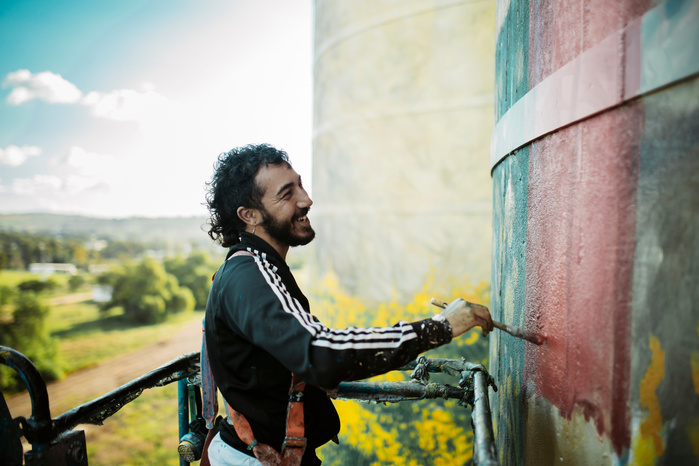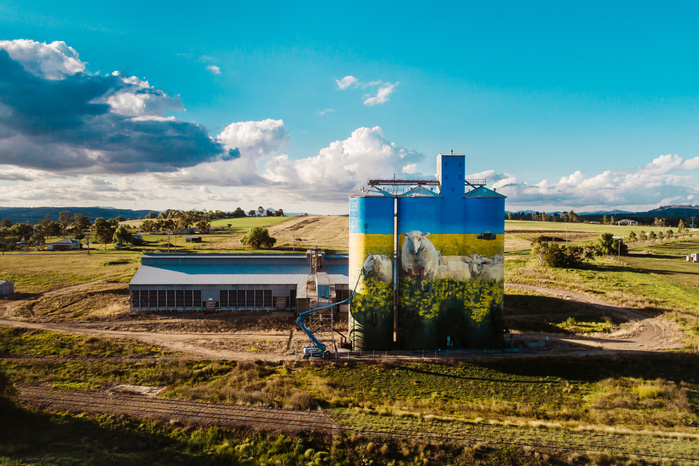 Jenna McDougall, also known as HEVENSHE, hailing from Australia, has returned to her music career after a hiatus from her band 'Tonight Alive' in 2018. During this significant chapter of her artistic journey, I had the privilege of creating a captivating behind-the-scenes documentary, offering an intimate glimpse into her creative process. This mix-medium film seamlessly combines elements of film, digital imagery, and motion, capturing the essence of Jenna's collaboration with her band as they crafted her first release over a span of two weeks in 2022.
For further information and to delve deeper into the world of HEVENSHE, please visit the official website at hevenshe.com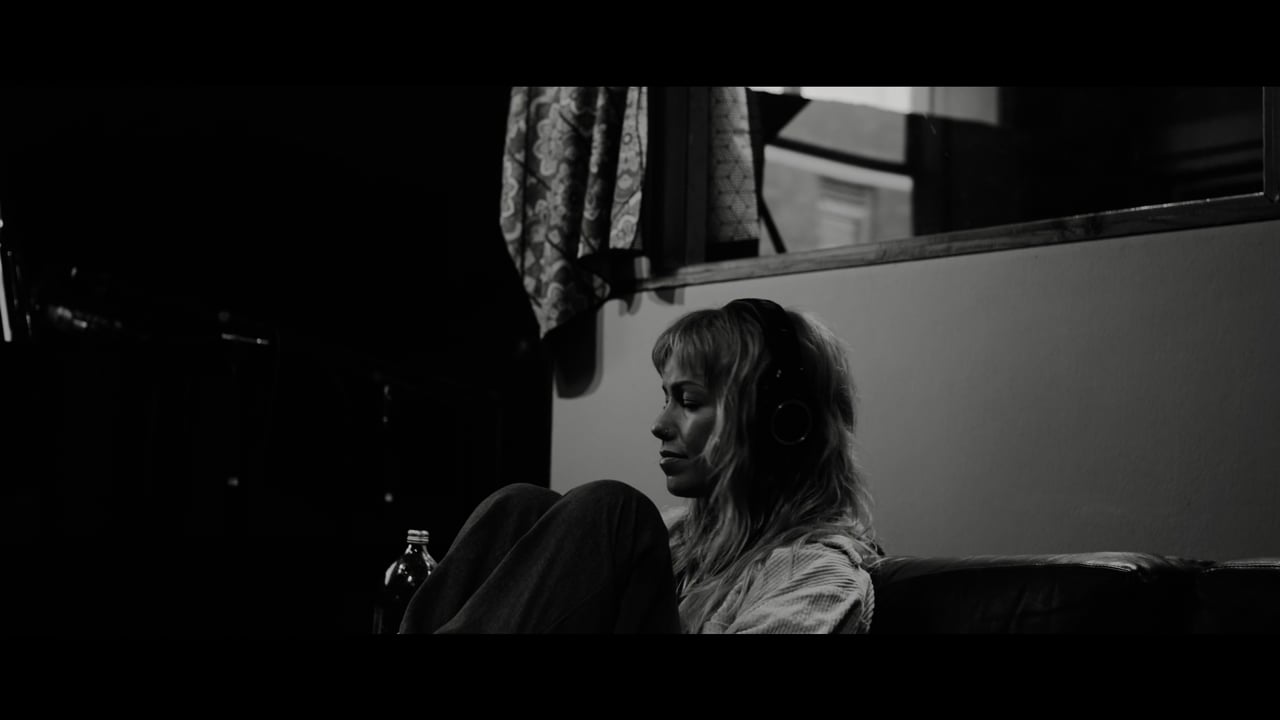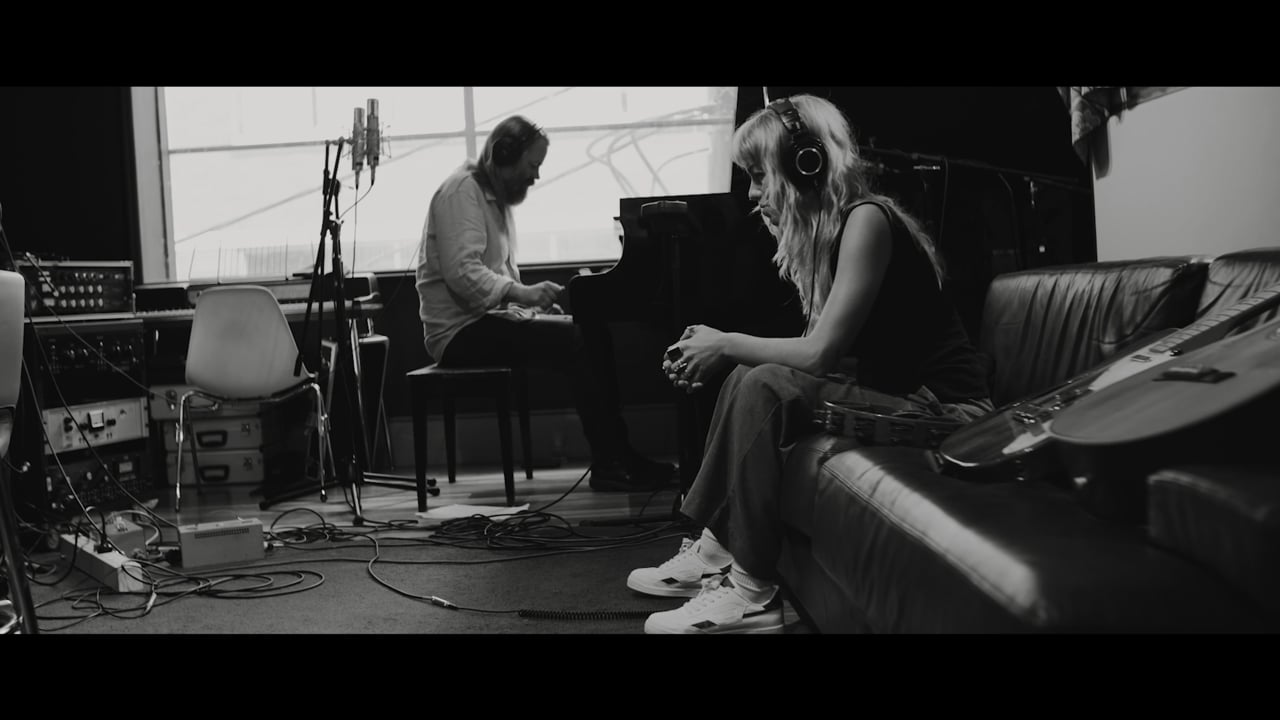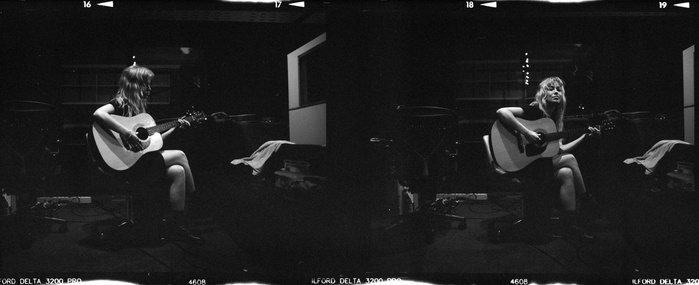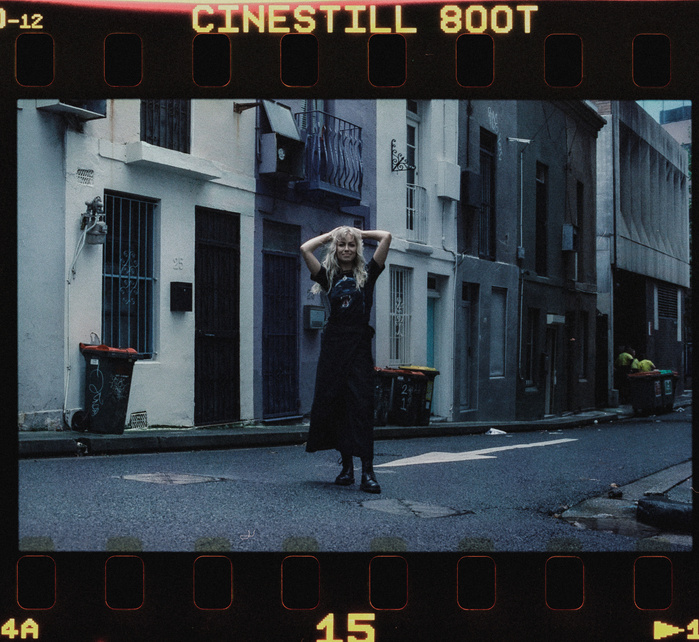 'The Sound' is a weekly televised program curated by Frontier and Mushroom Creative House, aired on The ABC every Sunday.
The series aims to highlight the talents of Australia's finest musicians and songwriters through exclusive pre-recorded live performances, collaborations, and artist interviews.

Working closely with leading Australian artists, the program captures intimate renditions of their popular hits, latest releases, and unique live performances in well-known venues across New South Wales.

For more information about 'The Sound,' you can visit their official website at https://iview.abc.net.au/show/sound.
To explore Mushroom Creative House, please visit https://mushroomcreative.com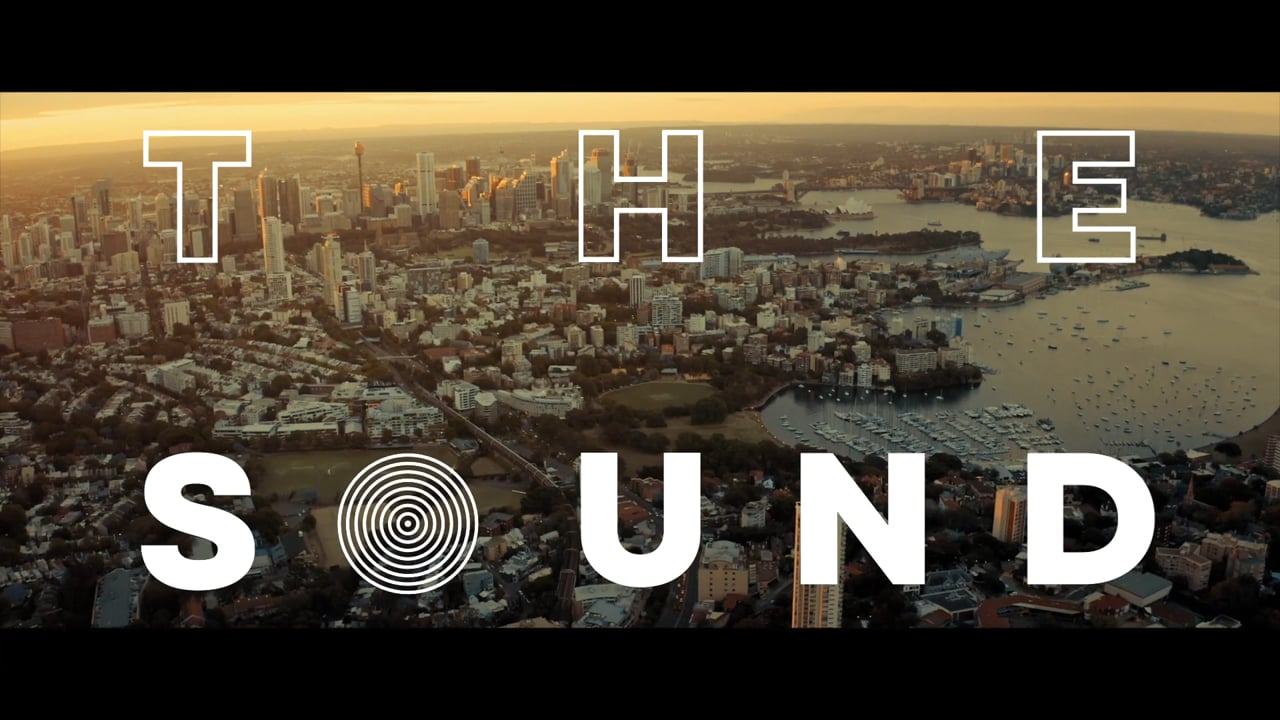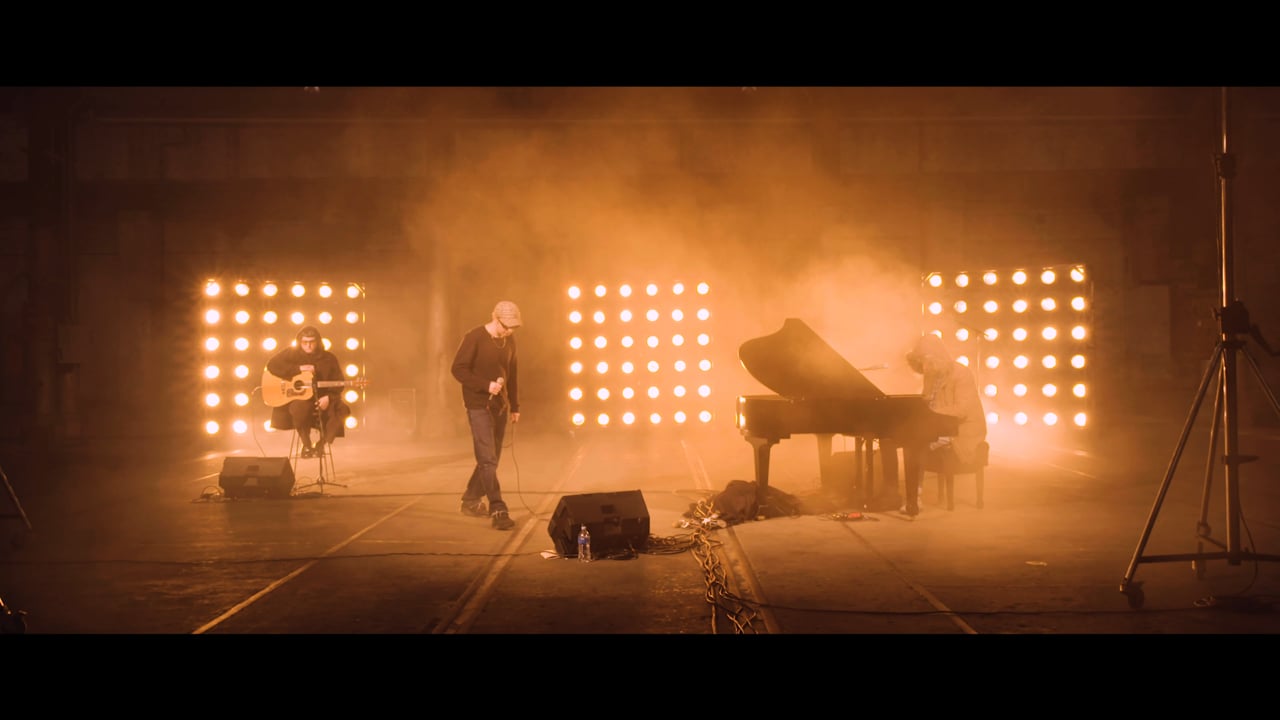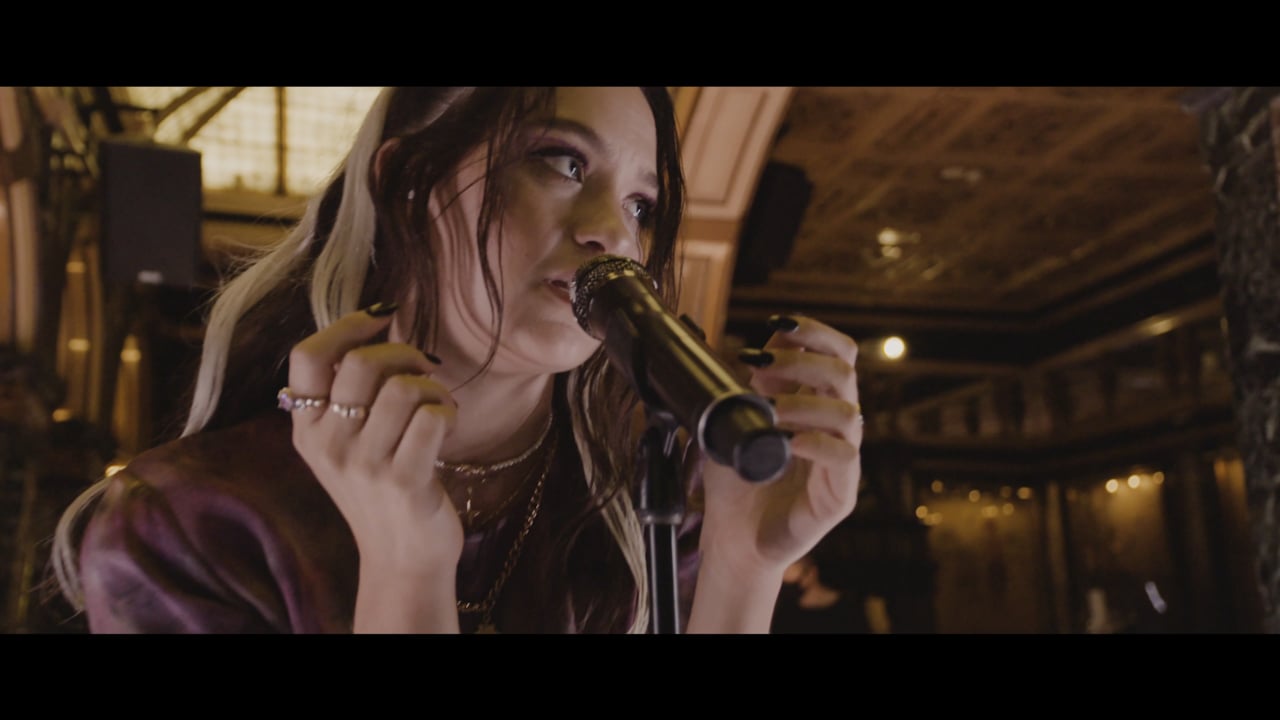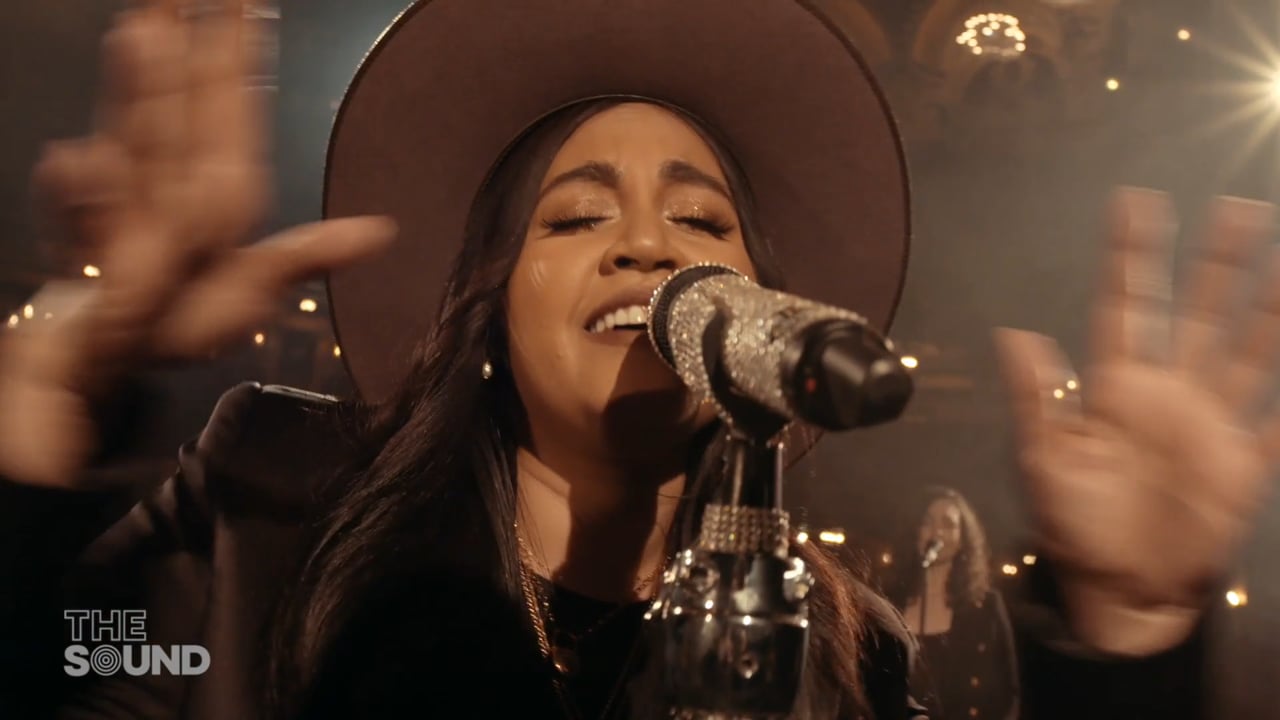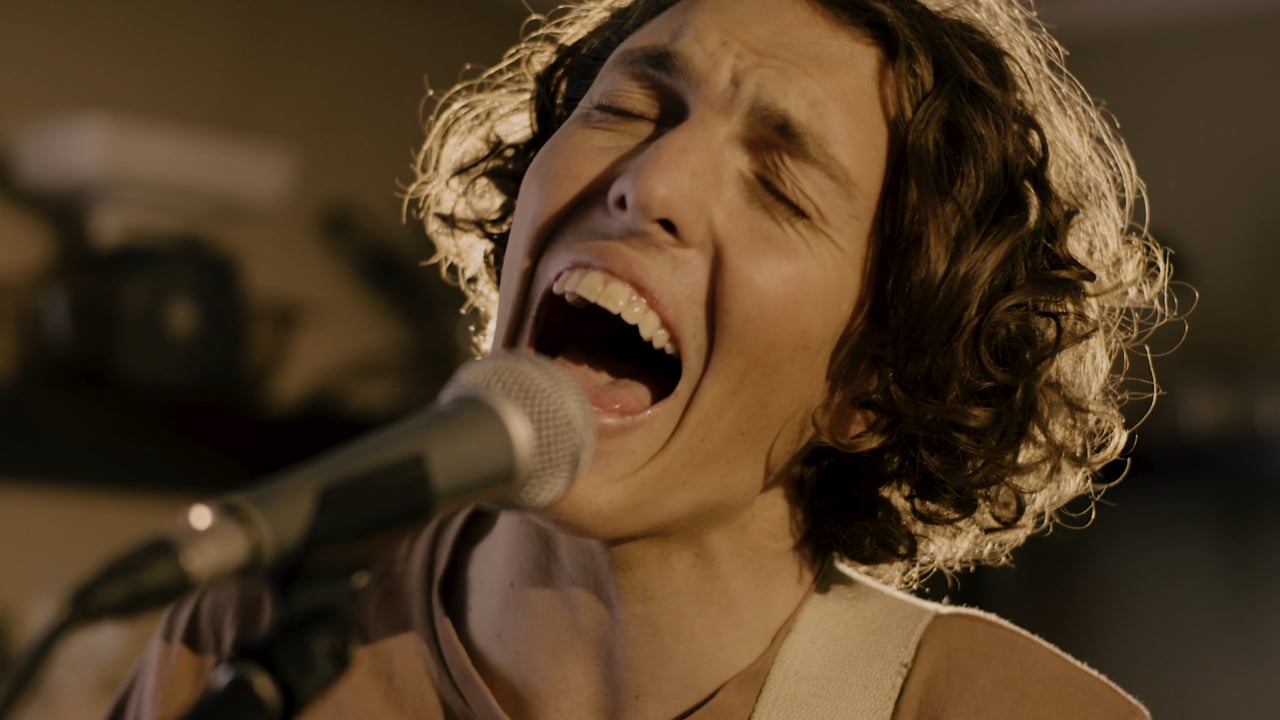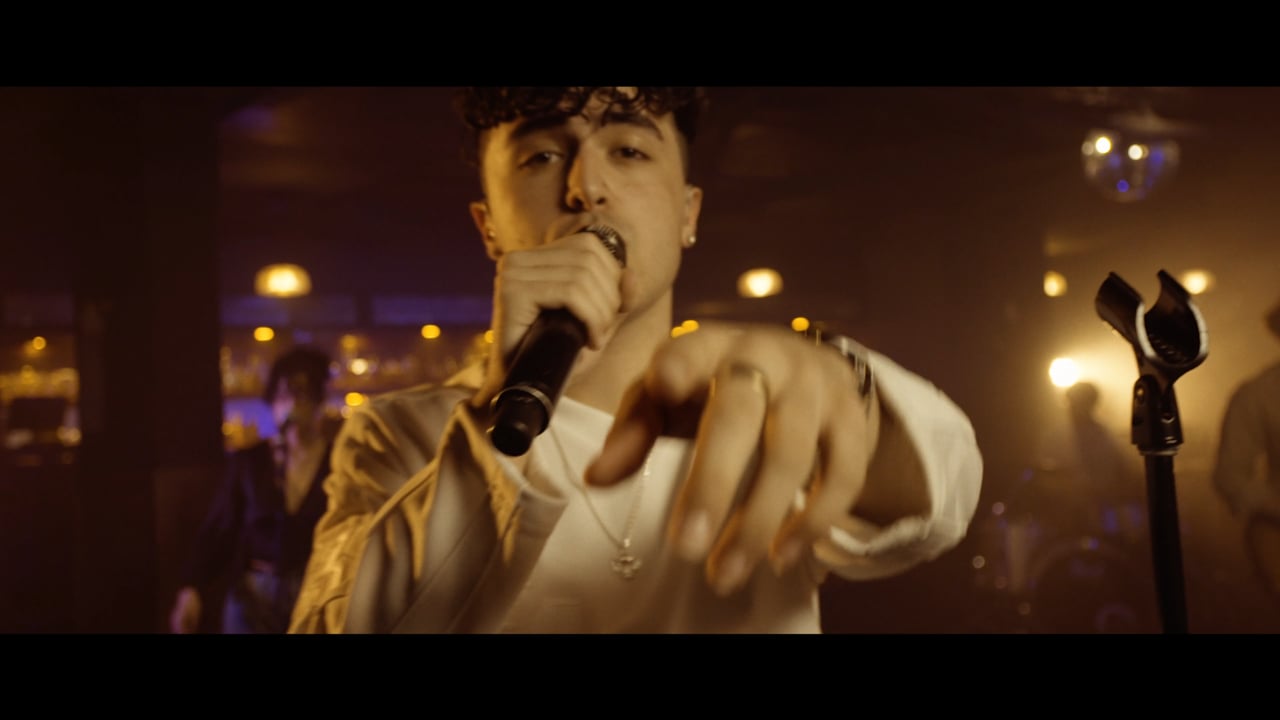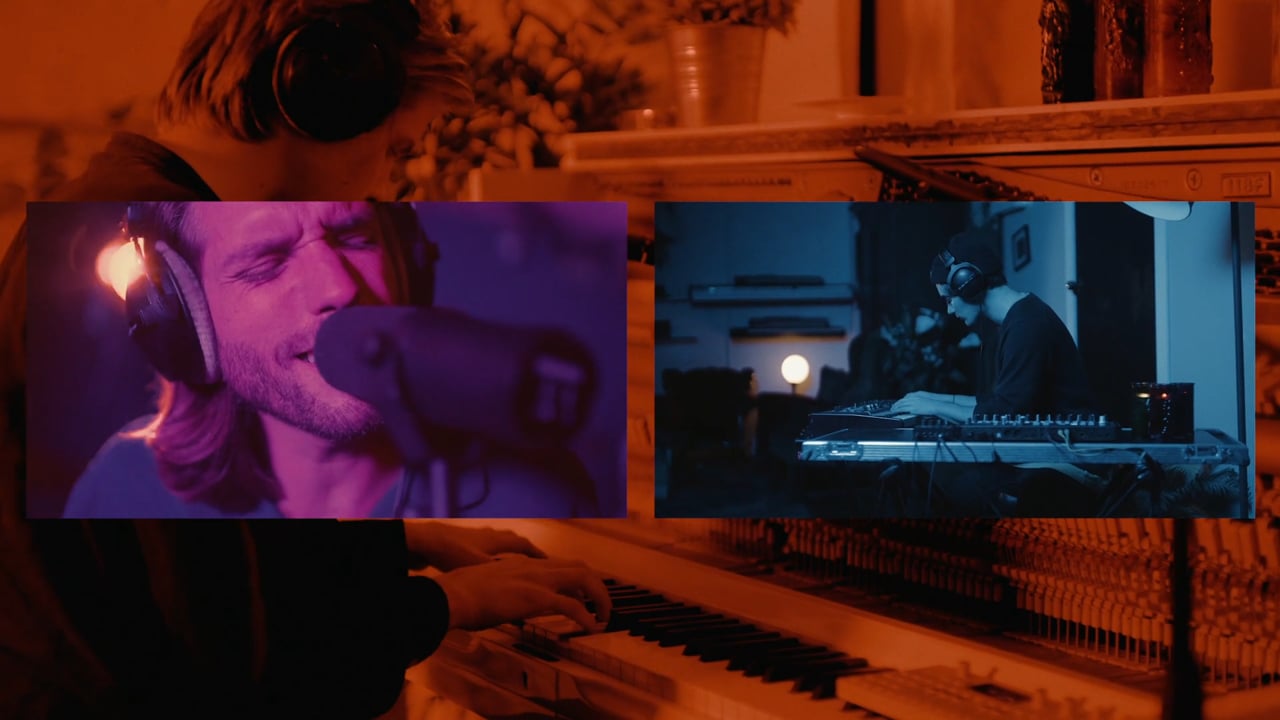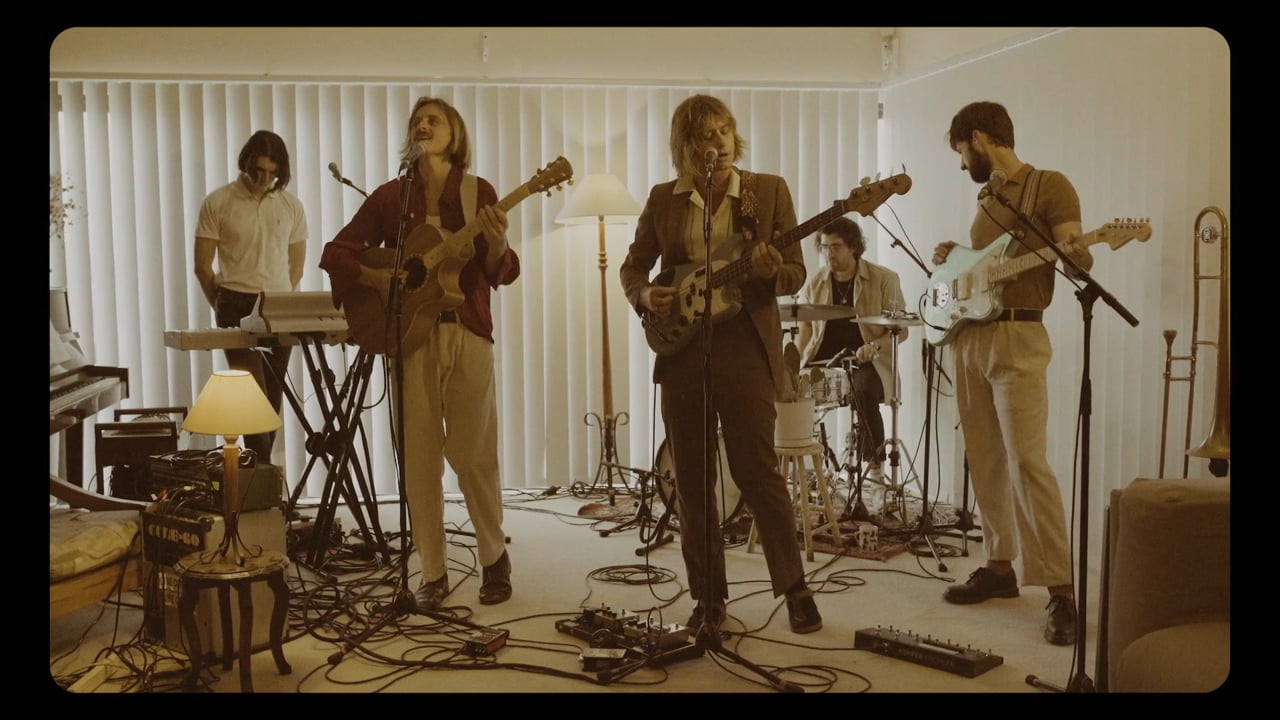 Adidas x Footlocker - Adicolor Campaign feat. Georgia Hill
In a collaboration that brought together Adidas x Footlocker, and the visionary talent of Georgia Hill - an acclaimed Australian multi disciplinary artist.

This project celebrated the limited edition release of the Adicolor range, which was meticulously custom designed and unveiled at Footlocker's flagship store in Sydney.

The synergy between art, fashion, and creativity was artfully captured in the video campaign, showcasing Georgia Hill's mesmerizing artwork and the vibrant energy of the Adicolor collection.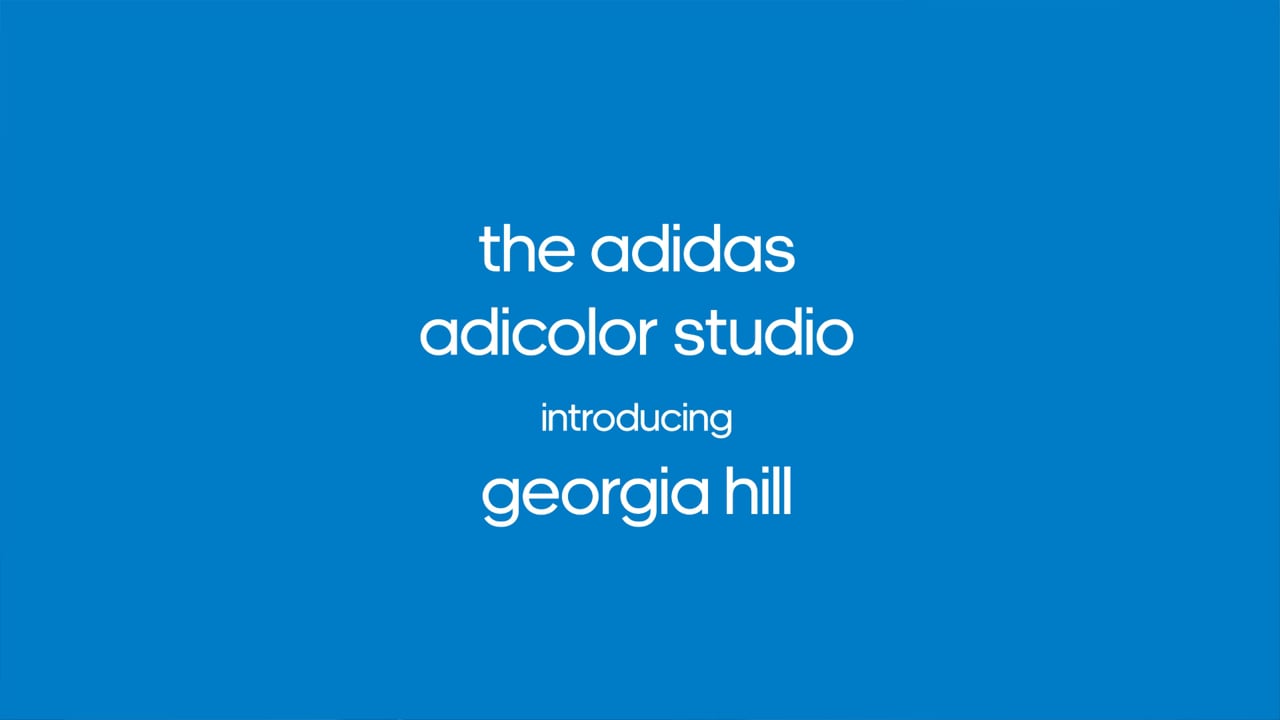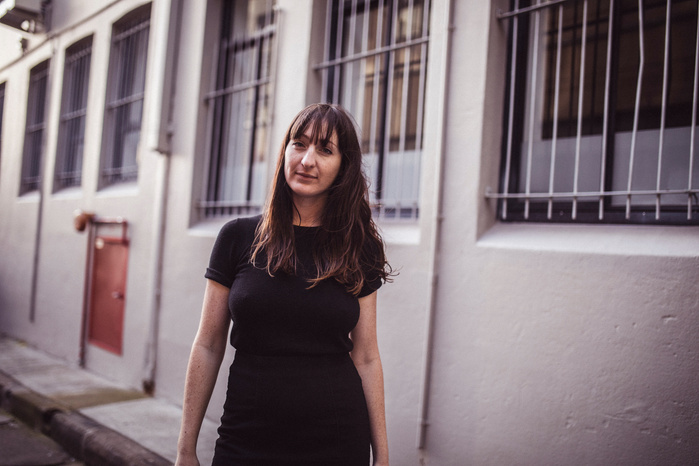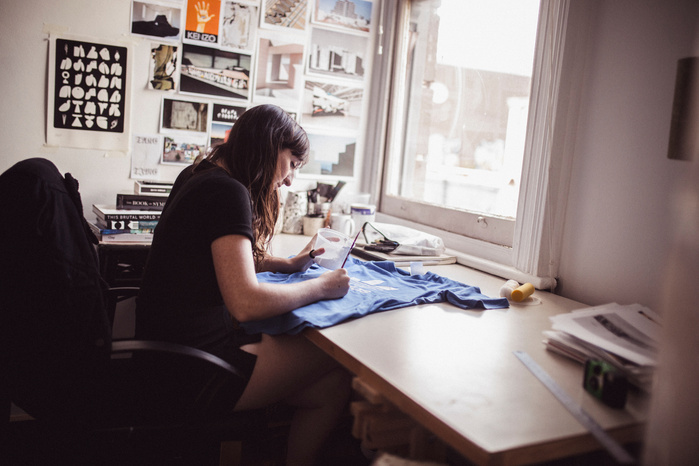 Jaybird unveiled the highly anticipated 'Run True Wireless Sport Headphone' thoughtfully crafted in collaboration with four of Australia's most esteemed fitness athletes.
Set against the breathtaking backdrop north of Sydney, Australia, this captivating endeavour forged a compelling narrative, showcasing the unparalleled prowess of the 'Run True Wireless Sports Headphones' in action.

Meticulously curated to test the limits, the campaign enlisted the expertise of an Interval sprinter, Triathlete, Fitness/Lifestyle blogger, and Running coach. These remarkable individuals pushed the boundaries, subjecting the headphones to rigorous trials, while simultaneously demonstrating their unrivaled ability to deliver remarkable sound quality even in the face of water and sweat resistance.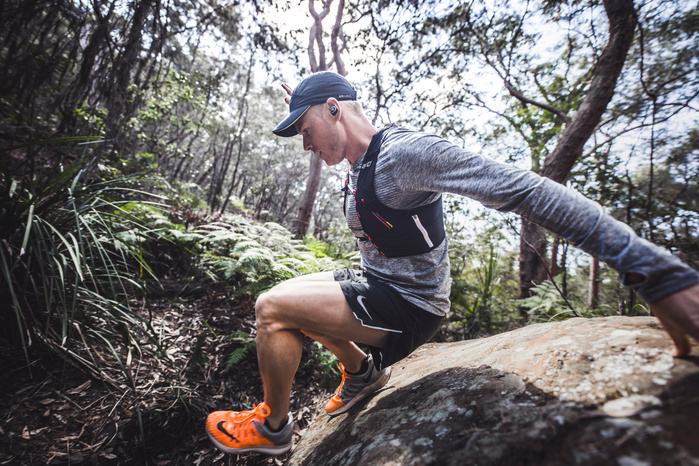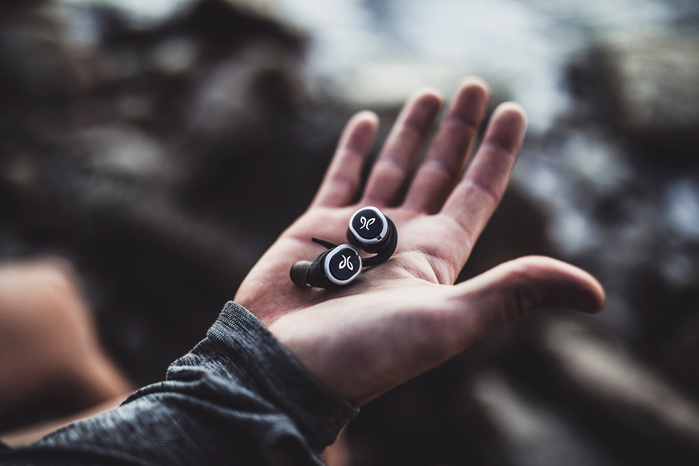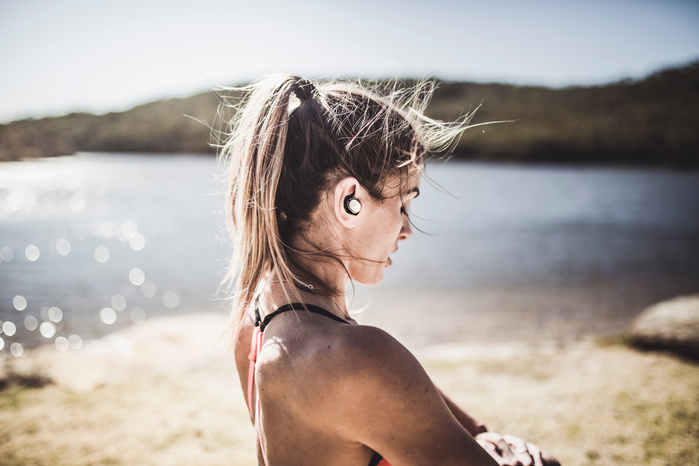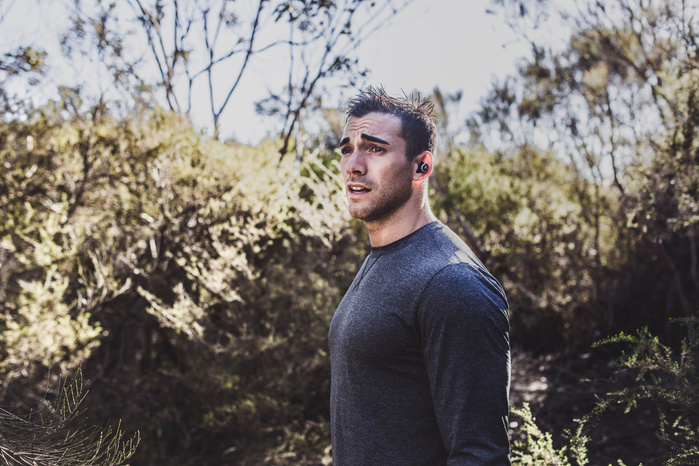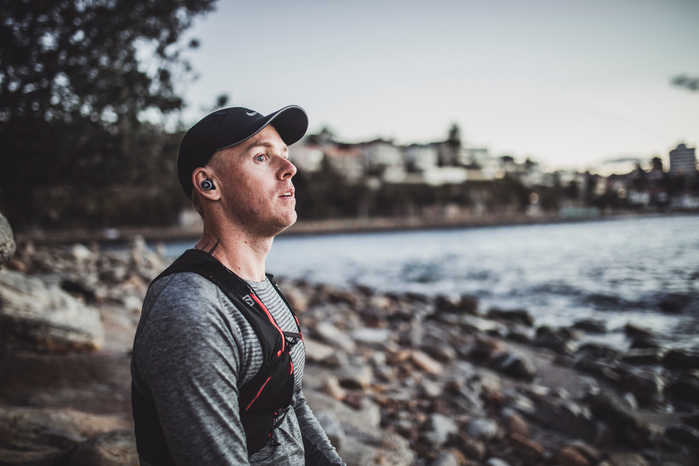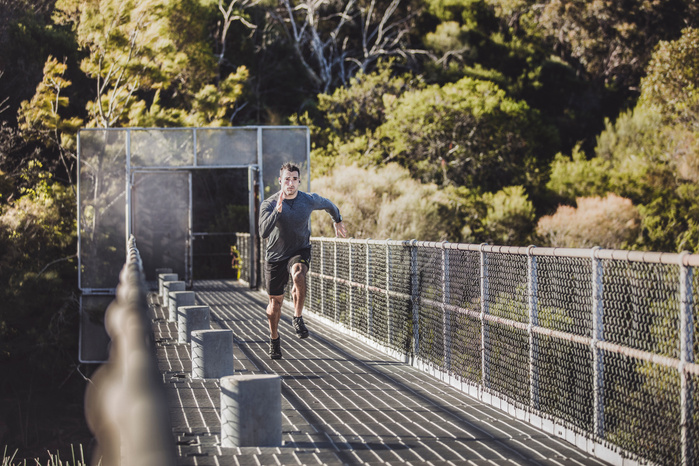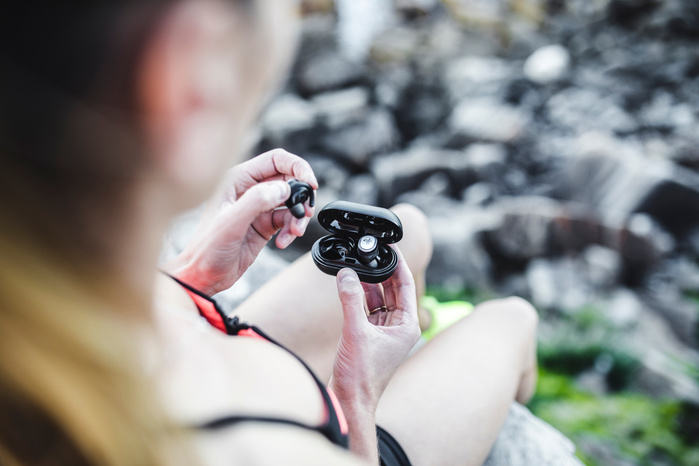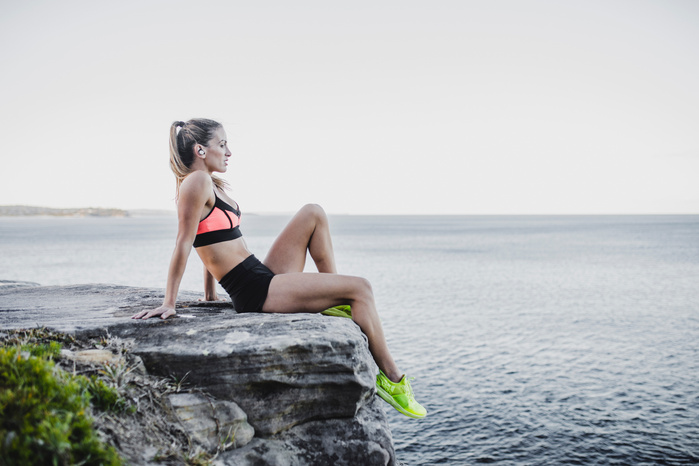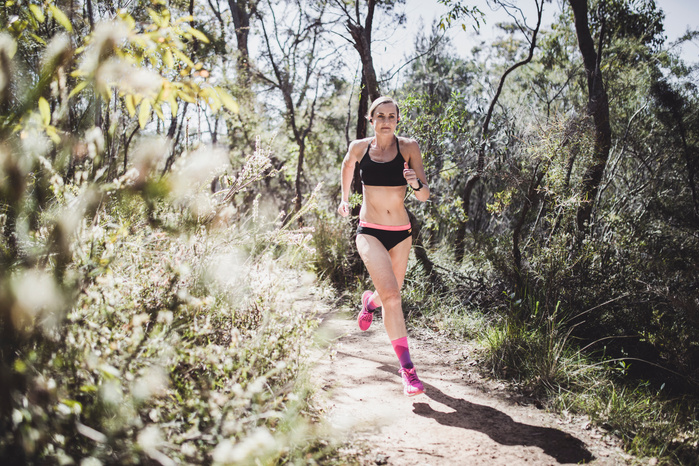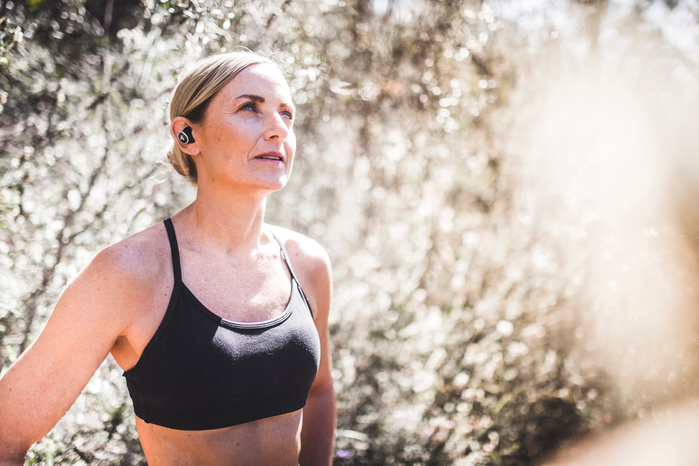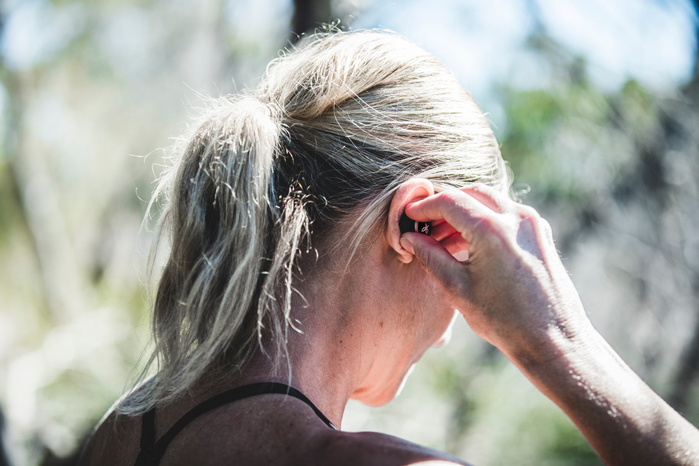 Sol Invictus Motorcycle Co. graciously extended their invitation for me to capture an editorial campaign commemorating the much-awaited debut of their 'Nemesis' 400cc Cafe Racer. Immersed within the backstreets of Sydney's inner west, the campaign showcases their latest merchandise, all curated and readily accessible at their flagship store in Camperdown, Sydney.

For a further glimpse into the world of Sol Invictus Motorcycle Co., please visit their official website at www.solinvictus.com.au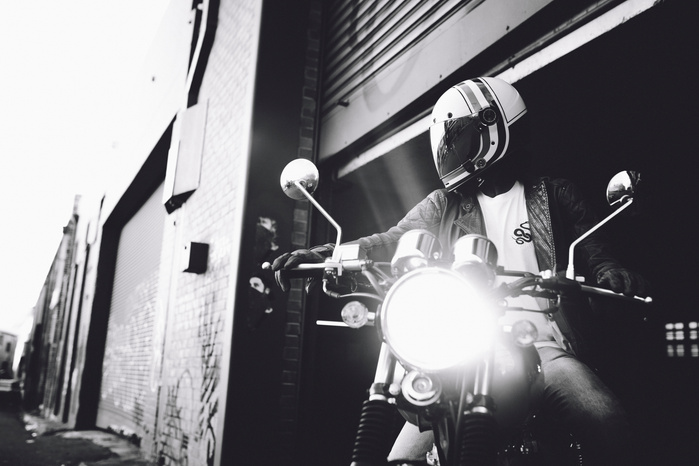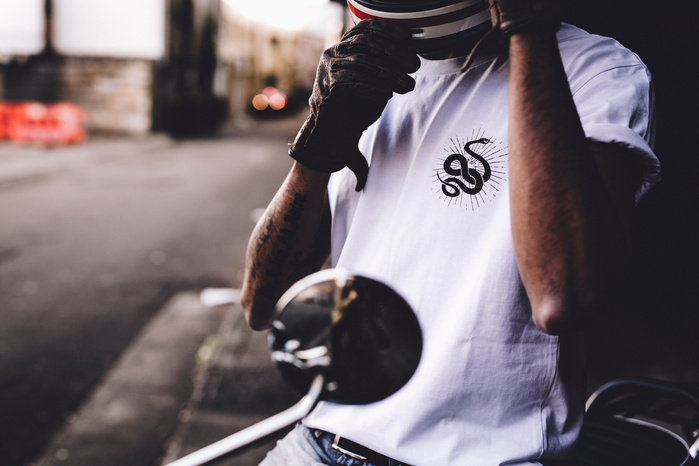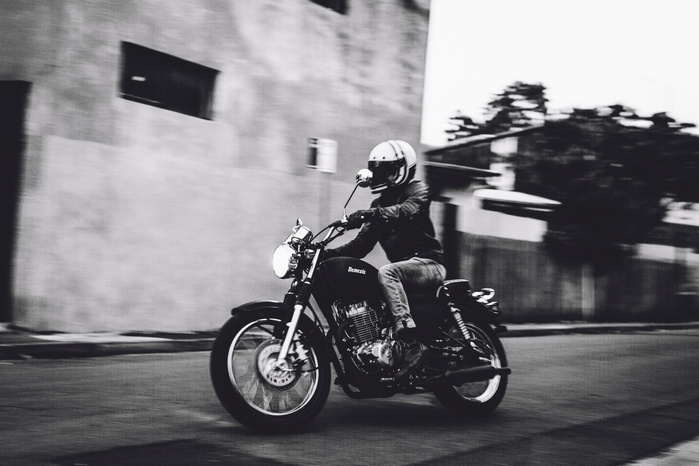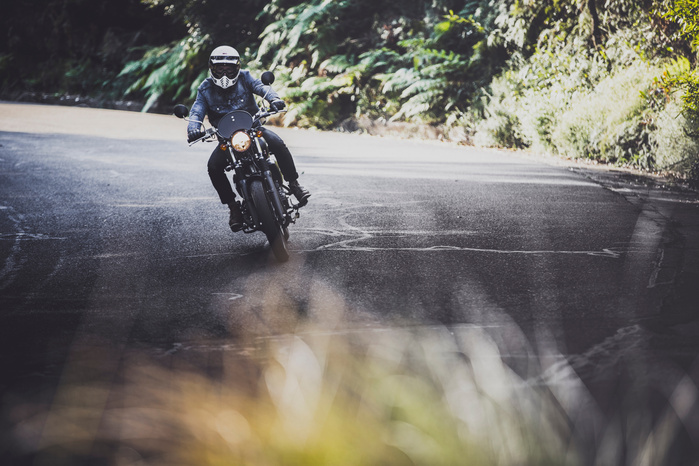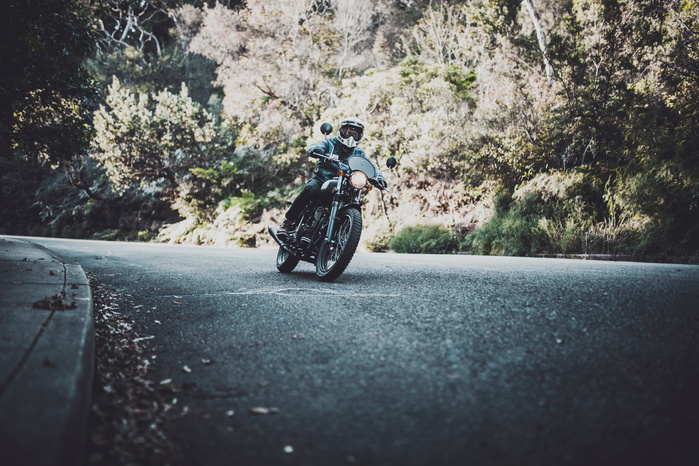 Ultimate Ears' global summer campaign for the 'UE Boom' series was meticulously designed to encapsulate the very essence of summer's vibrant energy, intertwining it harmoniously with the euphonic allure of music. With unwavering devotion, the campaign sought to unveil the unparalleled potential of the UE Boom product by showcasing its versatile utility across a myriad of seasonal occasions, be it lively parties, sun-kissed beach gatherings, blissful holidays, or casual hangouts.

For further information, kindly visit Ultimate Ears' official website or socials: